In order to support our programming, we regularly raise our prices in response to demand. We encourage you to purchase early in the season to get the lowest prices — the best way to save is to subscribe! Program content, artists and prices are subject to change.
How to Purchase Tickets
Ticket orders received less than 14 days prior to the performance may be emailed or held at Will Call. Photo ID is required to pick up tickets.
310.434.3200; Monday through Friday, 12:00 pm - 6:00 pm (except national holidays).
During the season, the Box Office is open 2 hours prior to each performance, but no earlier than 9:00 a.m. Sales for future performances are available until 1 hour before showtime.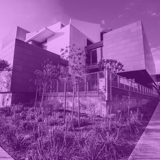 Ticketing Fees
Subscriptions
$36 per order, includes processing and delivery
Single Tickets
Processing: $6 per ticket through all purchase methods—including in-person sales
Delivery: $4 per order if mailed; $2 per order at will call; email is free
Tickets are non-refundable with the exception of canceled events. Fees are always non-refundable. Program content, artists and prices are subject to change.
Purchase your tickets, worry-free:
You can exchange your unused tickets to another performance, or convert them into a donation or into account credit. Account credit is valid on any BroadStage performance in the current season only, and must be used by June 5, 2024, after which any credit not yet applied to a BroadStage performance will be converted to a tax-deductible donation.
Show day
Within 6 hours of showtime, you may return your tickets as a tax-deductible donation only.
Exchanges can be made online, over the phone or in person. Please use this form.
Exchanges are available for $5/ticket until 72 hours prior to the performance. Changes within 72 hours of a performance incur a $15/ticket late change fee. Late changes are available until 6 hours prior to performance. Standard exchanges are free on tickets within a 2023/24 Choose Your Own Subscription Package.
Please note, ticket prices vary for each performance. If you exchange into a higher-priced performance, you will need to pay the difference in price; if you exchange into a lower-priced performance, the difference will be credited to your BroadStage account and must be used within the current season by June 5, 2024. If the credit is not used in full by the end of the season, the balance will be donated to BroadStage.
Other Important Information
If you are unable to attend a performance for any reason, you may donate your tickets back to BroadStage. Tickets returned prior to the start of the show are eligible for a tax-deductible donation. Contact Patron Services via email, phone or in person for details, or use this web form.
Latecomers will be seated at the discretion of house management. Late seating opportunities and locations may be limited by the artist or nature of the performance. Please plan to arrive at least 30 minutes prior to performance time.
Veterans, active duty personnel and their families are eligible for $10 rush tickets to all BroadStage performances, when seats are available. Please present military ID at our Box Office on the day of the show to claim up to 4 discounted tickets per ID.
Student Rush tickets are available in person at the Box Office starting one hour prior to showtime.
$10 tickets are available for Santa Monica College students. Subject to availability. Valid student ID with expiration date or proof of current enrollment required. Limit 2 tickets per valid ID. 
$20 tickets are available for all full-time college students, SMC Emeritus students, and current High School students. Tickets are subject to all relevant processing fees. Subject to availability. Valid student ID with expiration date or proof of current enrollment required. Limit 2 tickets per valid ID.
BroadStage would like to encourage families to enjoy performances together. Most of our performances are appropriate for grades 6th and above. Regardless of age, each person must have a ticket. For everyone's enjoyment, we rely on the adults accompanying children to support appropriate participation and behaviors during performances.  If needed, there are monitors in the lobby for viewing the performance (Main Stage only, not available for The Edye).
Program content, show length, cast changes and more are made available for every performance in our "Know Before You Show" email. Please be sure to click the "Opt In" box when you purchase so you don't miss this important information. Subscribe to our mailing list here.
Free parking is available in the lot directly in front of the theater at a limited capacity. Preferred parking is available with certain member benefits. There is also metered and street parking on the streets around the theater; please read the posted signs carefully for restrictions. 
Discounts are available for groups of 10 or more tickets to a single performance. For more information about bringing a group to BroadStage, please complete this form.
Main Stage Seating Maps
The Edye and East Wing have variable seating arrangements. There is no standard map for these general admission venues.