BroadStage Commission
Universal Child Care Workshop Video
Watch a workshop for Quote UnQuote Collective's upcoming nine-person, multicultural, multilingual, multinational mash-up of a capella voices that screams for Universal Child Care. Part concert, part theatre play and self-consciously neither of these things, Universal Child Care will premiere in 2024.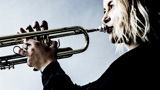 Bria Skonberg
Trailblazing trumpeter, vocalist, and songwriter Bria Skonberg is "…poised to be one of the most versatile and imposing musicians of her generation" (Wall Street Journal). She makes her BroadStage debut on March 10, with a program of inventive arrangements from the traditional jazz repertoire, reinterpretations of contemporary classics, and original compositions.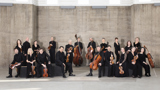 Academy of St Martin in the Fields
Internationally acclaimed chamber orchestra Academy of St Martin in the Fields returns to BroadStage with "explosively charismatic" (The New York Times) superstar mandolinist Avi Avital this March. Learn more about the formidable orchestra in this video.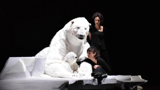 Company Focus & Chaliwaté
Dimanche
The artistic work of the Chaliwaté Co. is nourished by many different manners of approaching the mime art, in order to create physical and visual shows. Since their first show, Joséphina, in 2009, they have continued to expand and enrich their stage writing and creative process, constantly looking for new perspectives, taking part in workshops — and collaborating with artists in other theatrical genres, like the Focus Company (Julie Tenret), who they worked with to create Dimanche. See Dimanche at BroadStage April 13-16.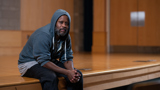 Shodekeh Talifero
Dominic "Shodekeh" Talifero is groundbreaking beatboxer, vocal percussionist and breath artist who pushes the boundaries of the human voice within and outside the context of hip hop music and culture. Learn more about what moves him in this video — and see him perform with Sō Percussion and Caroline Shaw at BroadStage on April 22.
Learning Guides
Investigate BroadStage shows through their companion Learning Guides: comprehensive resource packets custom-built for you, with insights into the creative process via history, fun facts, and activities.